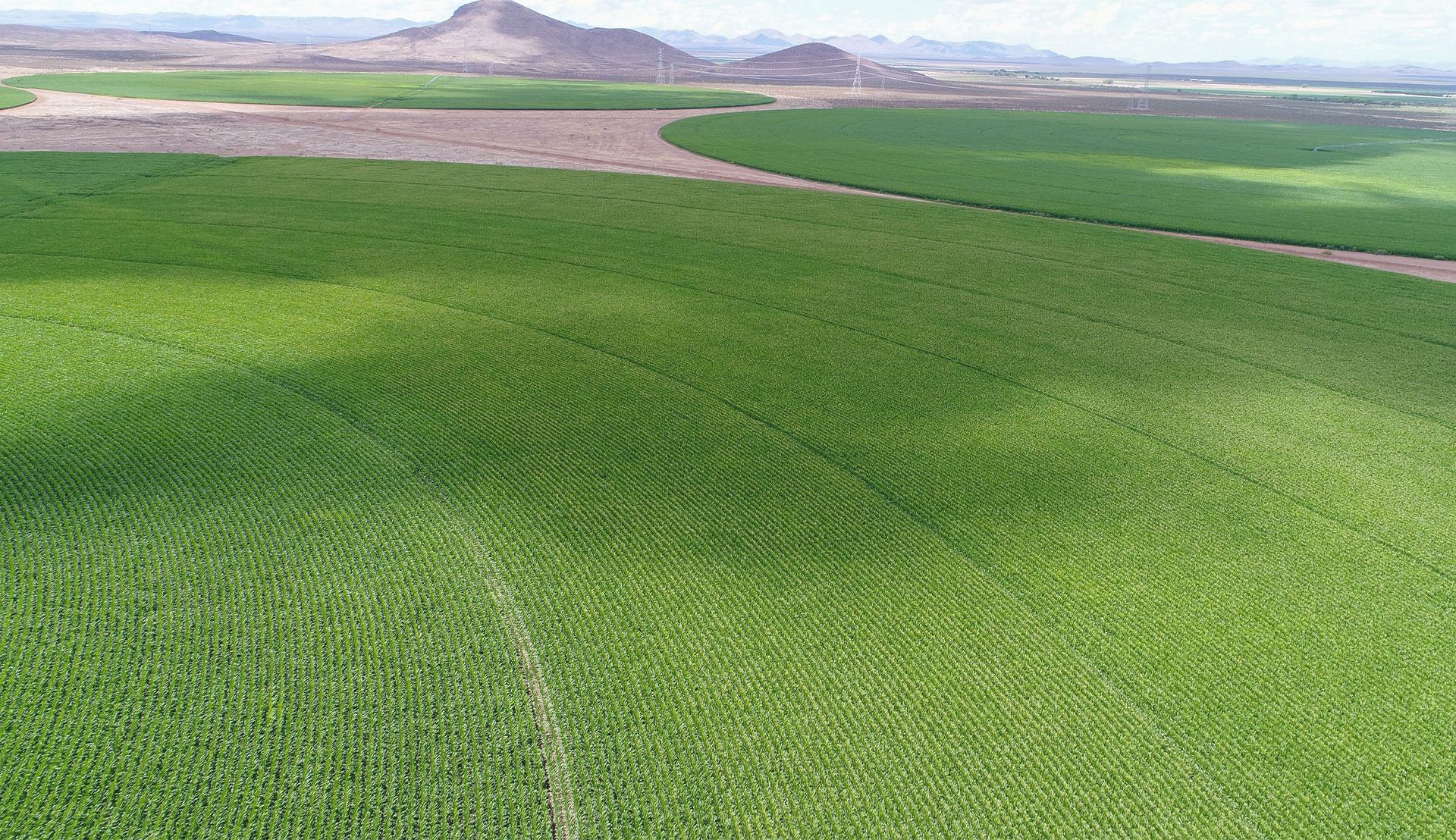 Centre pivot and lateral move machines have been used in irrigation for decades. These systems, one of several types of mechanised irrigation machines, can often lead to increased yields and less water wasted compared to other irrigation practices such as flood irrigation.

Irritech is a consistently growing company, with expertise in the field of center pivot irrigation solutions since 2012. Our clients' feedbacks & suggestions impel us to keep improving. We believe Irritech's value is to provide better products for global growers, helping them make more profits. Although our products' quality & functions are well verified in many countries, we still believe it is far behind our destination. Our ethic is keep improving everyday, then the products turn out to be big superiority than others. All of the inspirations come from how to improve the user' experience, such as make installation faster, easy to make trouble shooting and the workmanship improvements etc.

Irritech center pivots choose genuine UMC motors, gearboxes, couplers and collector rings. We are working with Komet and Senninger and can supply their full range of sprinklers and end guns. Our tower boxes use Honeywell micro switches, Schneider contactors and UL Recognized terminal blocks. We have designed and developed an indicator light underneath the tower box which will provide an instant visual alert if there is a break in the safety circuit.

We also supply a stainless steel control panel which can be customized with any design, including your national flag. The control panel features an LED light for safety and convenience when operating at night. You also can scan the QR codes printed on our tower box and panel to find the trouble shooting videos and documents.
Contact us
Looking for parters
In order to be at the forefront of continued growing demand and interest from customers in global markets, we are looking for distributors and dealers to represent and sell the Irritech product.
We focus on quality and therefore lead to ambitious distributors with extensive center pivot irrigation knowledge. We offer our distributors a attractive quality product with very competitive price.
Anyone who have much pivot business experience can contact us, we will ship the sample kits to you for free to let you know more about us.
Address:
Jingwu Road, Linjiang industry Zone, Sanshan District, Wuhu City,Anhui Province, China
Mobile/Whatsapp:
+8618600270588
email:
eric.meng@irritech.com.cnwww.irritechglobal.com
2021©Privacy PolicyTheme byIrritech